On Friday Dec. 9th, CSB hosted their first Synthetic Biology Research Day at the Simpson Querrey Biomedical Research Center on the Chicago Campus. Nearly 50 students, postdocs, staff, and faculty attended the event, bringing together synthetic biologists from across the Evanston and Chicago campuses. The day started with an interactive data visualization workshop, part of the CSB's Research Design and Communication workshop series, which familiarized attendees with the evolution of the scientific figure over the last 150 years, introduced a design-build-test-learn process to visualizing data, and provided tips and tools to enhance attendees figure-making skills. Following the workshop, tag-team research talks from faculty, students, and postdocs showcased the exciting synthetic biology research happening on the Chicago Campus. We learned about new methods to evaluate protein stability, innovative ways of barcoding cells to evaluate disease, and using gut bacteria and biofilms to sense and respond to illnesses.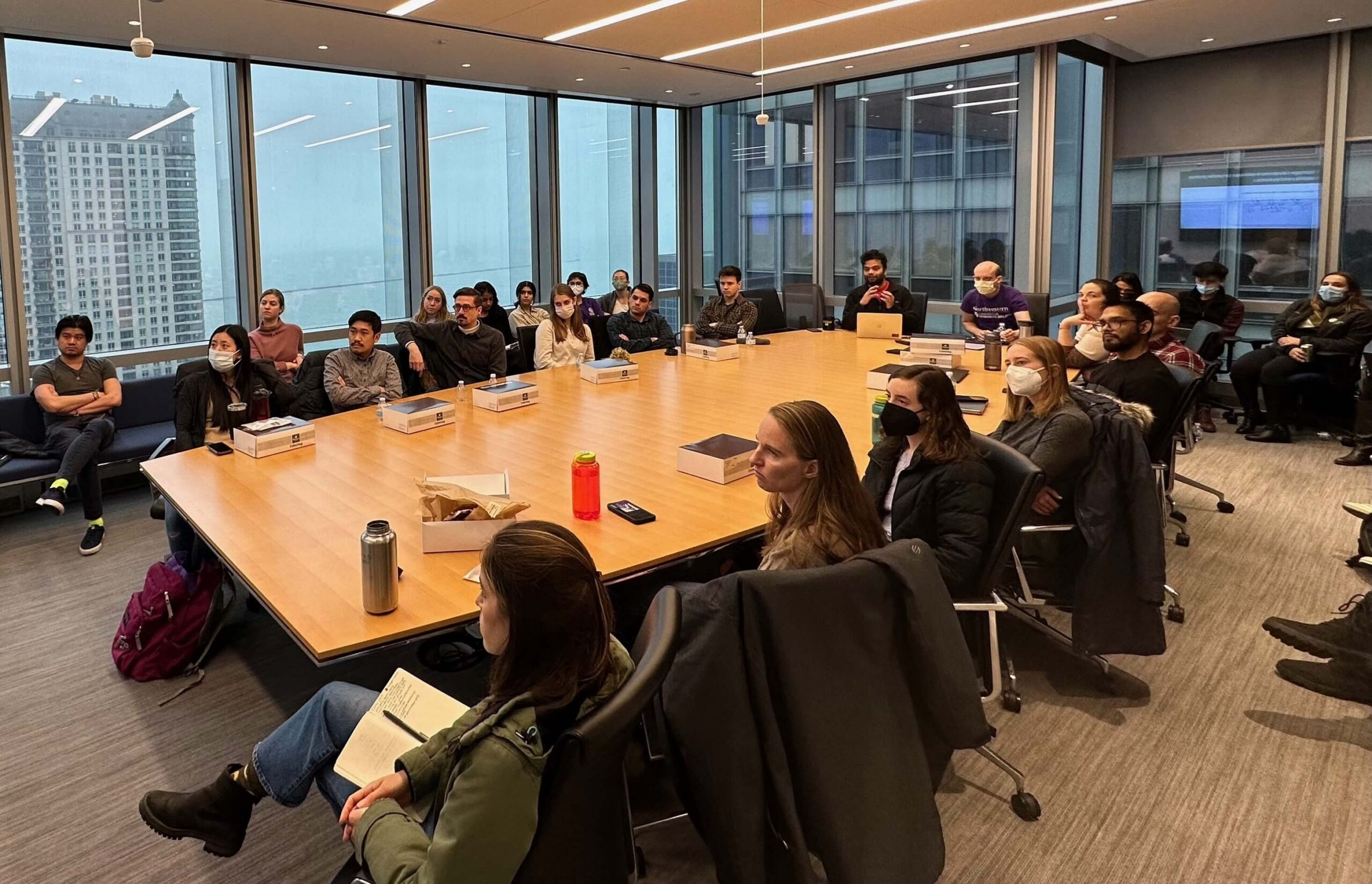 Stay Engaged
Stay up to date on all the happenings within the Center
Interested in being informed about our events? Join our mailing lists to never miss out on CSB activities.