Community Opportunities
Immerse yourself in cutting-edge synthetic biology
Introduce your students to the world of synthetic biology and ignite their curiosity about the cutting-edge developments in this field. Through our outreach programs, we aim to inspire the next generation of scientists, engineers, and innovators. By participating in our activities, K-12 students and educators can explore hands-on experiments, gain insights from experts, and foster a deeper understanding of the potential of synthetic biology, ultimately preparing them to navigate the future of scientific advancements with enthusiasm and confidence.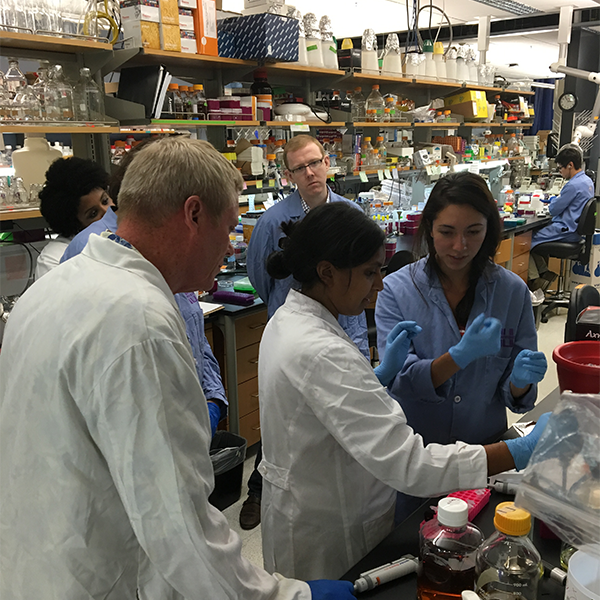 Research Experiences for Teachers
Designed to empower educators, this program offers a unique opportunity to engage in hands-on research, gain insights into emerging biotechnologies, and bring real-world applications back to your classroom, enriching both your teaching and your students' learning experiences.
The Research Experience for Teachers is a 2 week, paid program that gives five outstanding teachers the opportunity to conduct experiments with researchers from CSB and work on curriculum development with the Baxter Center for Science Education.
2023 Experience
July 24 – August 4, 2023 | 9am – 3:30pm, M-F
Learn more

Lab Tours
Step behind the scenes and explore the forefront of scientific discovery through our captivating research laboratory tours. Delve into the heart of our innovative facilities, witness groundbreaking experiments, and interact with passionate researchers, gaining a firsthand glimpse into the dynamic world of cutting-edge science.
Reach out to learn more.
Contact us