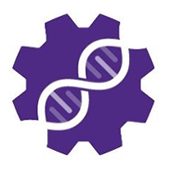 CSB faculty are collaborating to design new biological materials that can enable detection of environmental biological targets in real world samples as well as new ways to study electrochemical signals. In a study released in Science Advances on January 4th, Neha Kamat, assistant professor of biomedical engineering, and Julius Lucks, professor of chemical and biological engineering, showed that cell-free biosensors could be encapsulated in lipid membranes to detect fluoride in water. This work showcased that bilayer membranes could confer tunable permeability for robust detection through synthetic biology. Kamat also published a study in ACS Synthetic Biology on January 18th, showing proteins embedded these same type of bilayer membranes could sense and respond with both optical and electrical readouts. This new bioelectronic platform has promise for electrochemical sensing and study of physiological regulation. Through these works, CSB faculty have demonstrated that bilayer membranes are an effective and powerful tool for synthetic biology applications.
Stay Engaged
Stay up to date on all the happenings within the Center
Interested in being informed about our events? Join our mailing lists to never miss out on CSB activities.