Undergraduate opportunities
An open door to a world of exploration
Whether you're passionate about synthetic biology or eager to expand your horizons, our undergraduate initiatives offer a unique blend of hands-on experiences, interactive workshops, and collaborative projects that foster curiosity and critical thinking. Northwestern students have the opportunity to participate in our courses and research in synthetic biology labs throughout the academic year. We also offer a state-of-the-art NSF-funded Research Experience for undergraduates.
Academic Coursework
Our synthetic biology faculty have constructed an engaging set of courses that teach students principles of living systems across scales-from molecules, to cells, to organisms, to communities.
Our Curriculum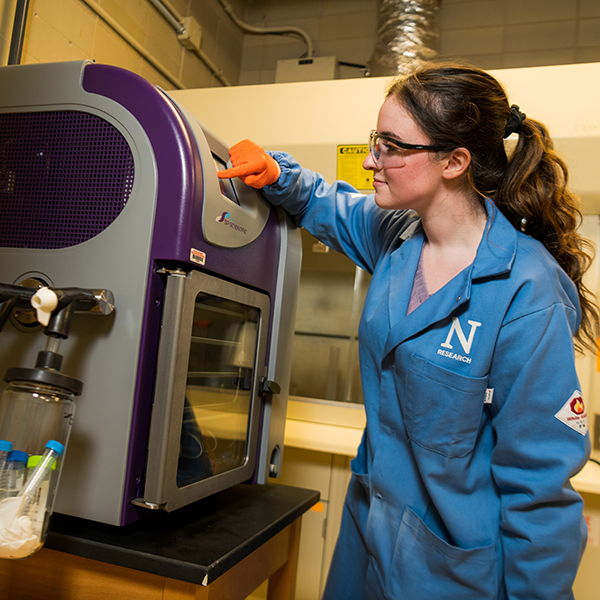 Undergraduate Research in Synthetic Biology Laboratories
Explore research by joining a synthetic biology laboratory as an undergraduate student. Gain firsthand experience in real-world research, collaborating with accomplished researchers, and contributing to groundbreaking projects that expand your knowledge and shape your future career in science.
There are research opportunities available year round to work directly with faculty mentors, postdocs, and graduate students. In order to join, first explore our exciting collection of research laboratories. Then reach out to faculty leads via email to explore available opportunities.
Summer Research Experience for Undergraduates
Experience a transformative, NSF-funded ten-week program in synthetic biology, combining laboratory skills training and hands-on research in Northwestern University's cutting-edge laboratories. Led by esteemed faculty mentors, you'll also engage in enriching workshops, seminars, and skill-building activities encompassing communication, design, ethics, teamwork, and entrepreneurship.
Learn more about SynBREU